Professional Staff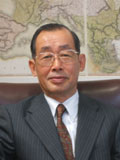 Yoshio Osawa : Chairman

Yoshio Osawa (B.A., Politics and Economics, Gakusyuin University 1964) brings years of extensive experience in international finance and investment banking activities.
He started his career with the Industrial Bank of Japan (currently part of Mizuho Financial Group) in 1964. After occupying various managerial positions in international finance areas, he became the Chief Executive Officer of IBJ International (a subsidiary of IBJ based in London) in 1988. While he held the position, he served on the board of Securities and Futures Association, International Primary Market Association and Euro Clear.
After his return from London in 1993, he moved on to the field of investment banking and led the Securities Business Coordination Department of IBJ as the Managing Director. After he left IBJ in 1997 and went to Mizuho Securities as the Executive Vice President, he was promoted to become the President of Mizuho Securities in 2002 and continued the position until 2005. He also took positions of the Director of Japan Securities Dealers Association (JSDA), chaired Self Regulation Committee of Tokyo Stock Exchange Group Inc.. Since then, he served as an Outside Director of each Nippon Suisan Kaisha, Ltd., Hitachi Chemical Company, Ltd. (presently Showa Denko Materials Co., Ltd.) and YKK Group.
Currently he is the special Advisor of Japan Industrial Partners, Inc..
He joined Konomi, Inc. as the advisor in June 2007 and became the Chairman in September 2007.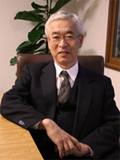 Masao Konomi : President

Masao Konomi (B.E., Electrical Eng., Tokyo University; M.B.A. Harvard Business School) has been running, Konomi, Inc., his own Tokyo-based international investment banking firm, since 1983.
Before starting his own firm, he worked with Morgan Stanley from 1973 to 1981 in New York and in Tokyo as vice president.
He has been active since 1976 in realizing in Japan new types of cross border transactions in a variety of areas: the first Eurodollar financing for such leading firms in Japan as Hitachi, IBJ, Kajima, Mitsubishi Corp., Ricoh; the first Yen denominated loan syndicated among Japanese trust banks; the first Yen denominated loan syndicated among Japanese life insurance companies; the first overseas real estate investment ever made by a Japanese life insurance company; the first promotion of an oil shale project in Australia; the first fund raising among Japanese industrial and financial firms for a US venture capital fund; and the first fund raising among Japanese industrial and financial firms for an overseas buyout fund.
He was entrusted in the past by such leading investment banks as Dillon Read and Gordon Capital to work together to consummate transactions. He negotiated on his Japanese client's behalf with the assistance of such firms. He also acts on behalf of Donaldson Lufkin & Jenrette as an exclusive fund raising agent in Japan for DLJ's private equity fund raising group.
He has also been active in serving on the board of one public firm (Dialogic recently sold to Intel), Optical Communications, Inc. and one non-public firm (AANetcom located in Allentown, Penn.)
He has a background in electronics: From 1966 to 1971, before his entry into the Harvard Business School, he designed and developed an airborne fire control system for the F-1 supersonic support fighter, working for Mitsubishi Electric.
He has continued to pursue his engineering interests since 1980 by inventing together with a partner, hands-free telephone devices, two of which have been commercialized with his patents approved among leading countries.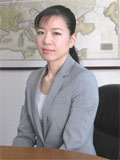 Naoko Hasumi : Manager
Naoko Hasumi (B.A., Culture and Communication, Tokyo Woman's Christian University) has experiences in working at various Japanese and foreign companies that are in international fields. Starting her career working at Printemps Ginza Co., Inc., she cultivated her administrative and marketing faculties at Hawaiian Airlines, Tomen Corporation, and Shin-Etsu Handotai Co., Ltd. From 1999, at Shin-Etsu Chemical Co., Ltd., she was involved in cross border communication for import & export transactions. After joining Konomi, Inc., she has been in charge of various cross border M&A deals as well as fund raising projects for overseas private equity funds.
---
Board Members & Advisors

Misa Konomi: Director
Misa Konomi (B.A., Law, Hitotsubashi University; LL.M. University of Washington; New York Bar) builded her career in Compliance department of JPMorgan Tokyo for 10 years and London for 3 years. She was focusing on establishing compliance framework in various financial businesses.
She joined Konomi Inc. in 2019 and became a director in 2020.
Yoshihisa Okada: Corporate Auditor
Yoshihisa Okada (B.A., Waseda University 1975) started his career at Furukawa Electric Co., Ltd., where he took numerous leading positions including General Manager of Furukawa's European representative office in London (1991-1998), General Manager of Information and Communication Division (1998-2001), and Senior Manager of International Business (2001-2002).
After 27 years with Furukawa, he established Okada Office to give business support to Japanese and foreign companies. In 2002, he also established LTK Technologies, which specialized in OEM business of wires, cables and LED related products. In 2007, he was appointed as President and CEO of Ocean Cable & Communications Corporation, which was the only manufacture of undersea cables in Japan. During his leadership, OCC became a part of NEC Group through the acquisition of OCC by NEC and Sumitomo Electric.
He joined Konomi in 2010 as a board member.
Back to top